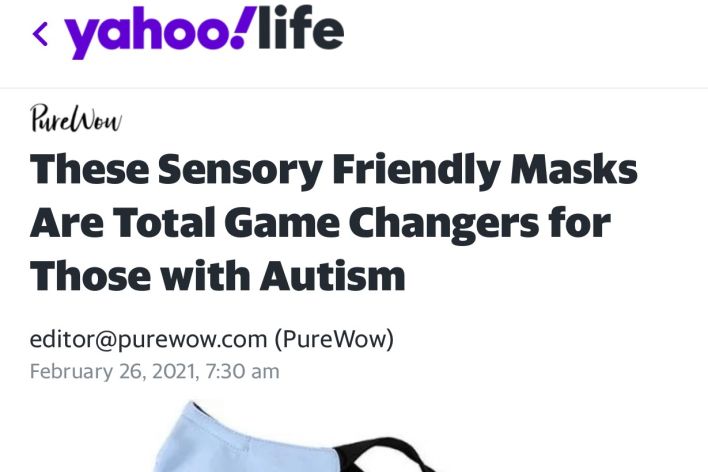 YAHOO LIFE! & PURE WOW call client's Sensory Friendly Mask a 'game-changer.'
For those with sensory sensitivities, wearing a face mask can be daunting if not impossible. Not only does it introduce new stimuli (like scratchy fabric rubbing against your face), but it also becomes hot and more difficult to breathe the longer you wear it.
Rafi Nova is no stranger to addressing the challenges traditional masks pose. Their reusable clear mask revolutionized the category, last summer. This year they partnered with Easterseals Southern California (ESSC) to create a Sensory Friendly Mask.
Yahoo! Life & Pure Wow called this new mask a "total game-changer." The first-of-its-kind design offers these key benefits:
Soft: the silk lining minimizes frictions, while the ear straps reduce pinching

Structured: a simple design with no unnecessary seams

Secure: the adjustable nose bridge ensures a snug fit

Safe: the fabric (though breathable) won't sit on your face

Social story: the visual story helps children understand why face masks are mandatory