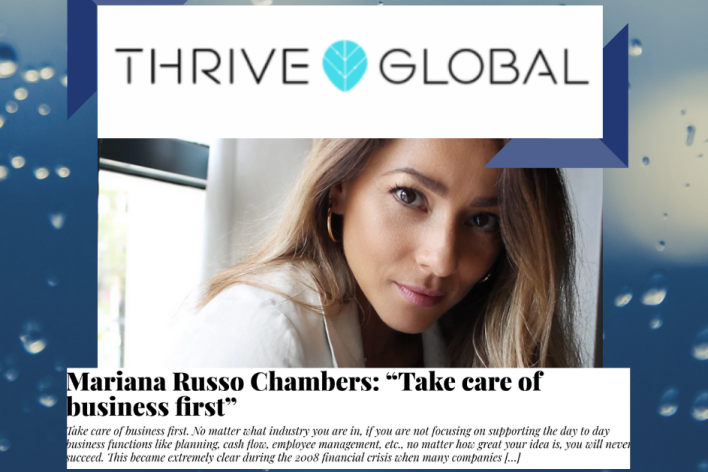 THRIVE GLOBAL: Mariana Russo Chambers takes care of business first.
Brand Elevation works to advance women of all colors through our #AccelerateHer initiative. Mariana Chambers, founder of Cut + Clarity is one of those women. Garnering coverage for her story has been so important as she is committed to prioritizing the advancement of women economically through the jewelry industry.
Thrive Global is an online publication committed to accelerating the culture shift that allows people to reclaim their lives and move from surviving to thriving. With hundreds of Q&A's with successful leaders, it's a trusted outlet by many. Read more about Mariana and Cut + Clarity in Thrive Global.