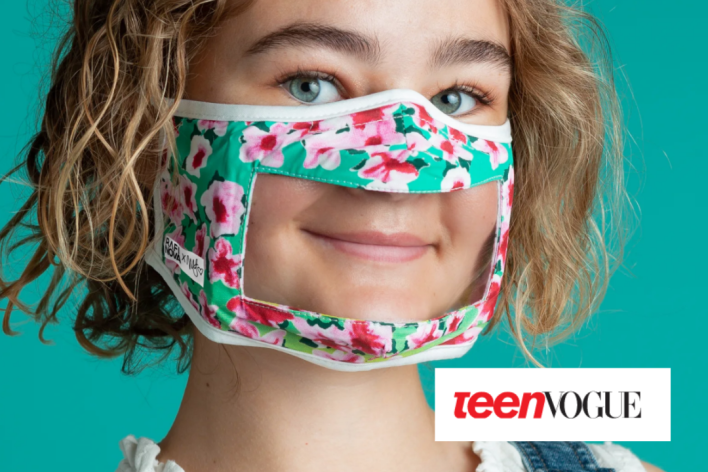 TEEN VOGUE: Millicent Simmonds' Clear Mask Increases Accessibility for Deaf and Hard of Hearing People
A highlight of our partnership with actress Millicent Simmonds and her mom Emily is the feature by Teen Vogue. Identity Editor Brittany McNamara focuses on how traditional facial coverings have largely ignored the needs of the deaf and hard of hearing community. We invited Millie to partner with Rafi Nova and customize her own Millie Mask with 100% of proceeds going to organizations of her choice. The mask's floral fabric is from artwork she painted for her mother for Mother's Day and proceeds benefit Deaf Women of Color and Texas Hands and Voices.
Want the media to pay attention to your brand innovations? Partner with like-minded individuals committed to value-aligned causes and solve urgent issues. Our favorite aspect of this partnership was getting to know Millicent Simmonds and her amazing mother. We cannot wait to see what this gifted young communicator does in her next film.