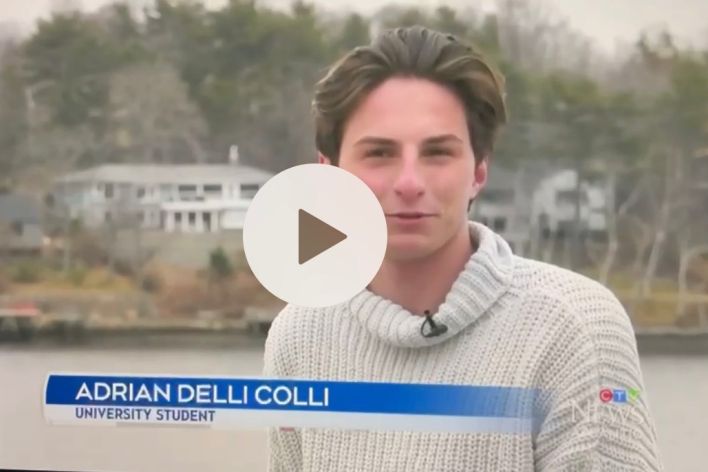 Our 'teach a man to fish" PR strategy makes BIG waves with Canada & New England media.
Meet Adrian Delli Colli, a New Hampshire native, and a freshman at Dalhousie University in Nova Scotia. During the pandemic, he launched the NH Concept Project to bring awareness to the vital impact outdoor activity has on mental health and to raise funds for NAMI (National Alliance for Mental Illness). To help him get news coverage of his campaign, he and his team turned to us for our "PR Power Hour" DIY strategy. A weekend spent getting his team up and running with their own news bureau turned Adrian into a media generating machine! His continued usage of our 'best practices for engaging media' has resulted in on-going local coverage by ABC, CBS, CTV, and The Globe and Mail - just to name a few.
We cannot wait to see what he and his team do next!