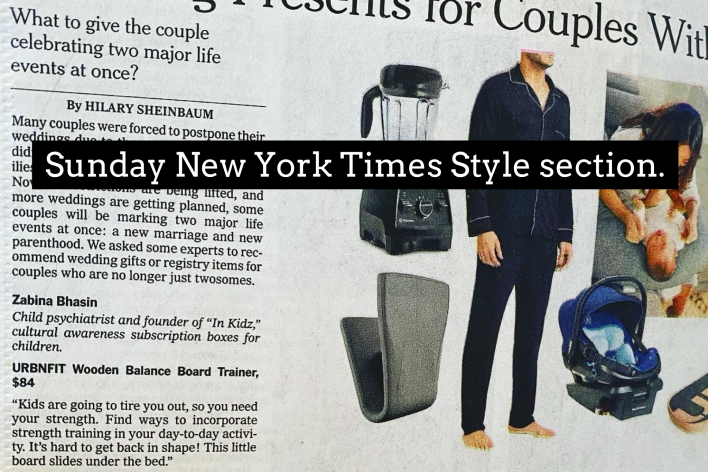 NEW YORK TIMES Sunday Styles Section!
The NYT Style section leads the list of every lifestyle publicist's top press outlets. Journalist Hilary Sheinbaum's feature on what to gift newlyweds who are also new parents put a new twist on a perennial dilemma of what to buy as a wedding gift. She included two recommendations from our client Zabina Bhasin MD's founder of InKidZ.
Seeing a client in the NYT- especially in the Sunday Style Section print edition - is always a thrill.
https://www.nytimes.com/2021/03/23/style/8-wedding-gifts-for-newlyweds-who-are-also-new-parents.html