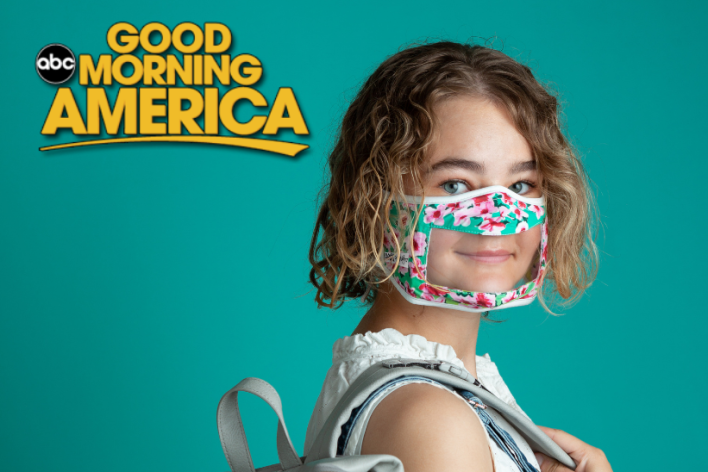 GOOD MORNING AMERICA: 'A Quiet Place' actress creates masks for hearing-impaired
Good Morning America loves a great story - especially one centered on hope and kindness overcoming adversity. Our partnership with Rafi Nova and Millicent Simmonds did that in a major way. The "Millie Mask" is a story that solves a problem for nearly 14% of Americans who are deaf or hard of hearing.
Want to know more about this partnership? Watch the 3-minute segment to learn what inspired Millie to partner with Rafi Nova and why she chose Deaf Women of Color and Texas Hands and Voices as the recipients of the proceeds.