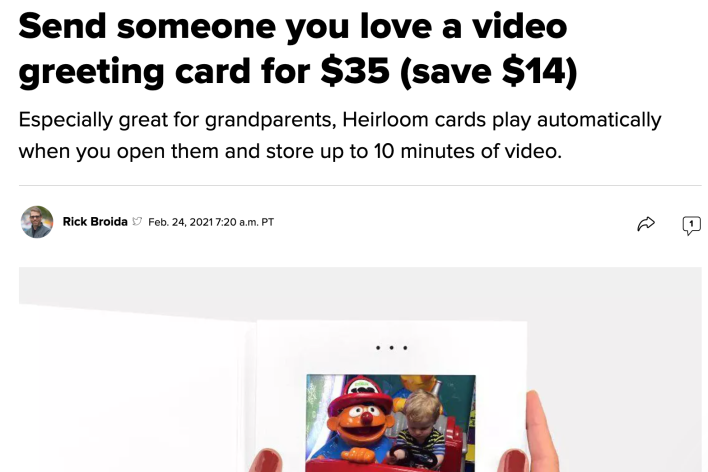 CNET features Heirloom
CNET reaches more than 64 million viewers monthly. We were thrilled their resident "Cheapskate" Rick Broida saw the unique value proposition of Heirloom:
"In the course of human history, greeting cards have evolved exactly twice. First came the embedded audio chip that played music upon opening the card. (Related: This hysterical Flight of the Conchords episode.) And now there's a card with a built-in screen that plays video when you open it. Video! In a greeting card!
Imagine the delight of, say, a grandparent who opens such a card to find 10 minutes' worth of adorable grandkid clips. That's the idea behind Heirloom, a new service offering exactly this product (which it refers to as "video books")."