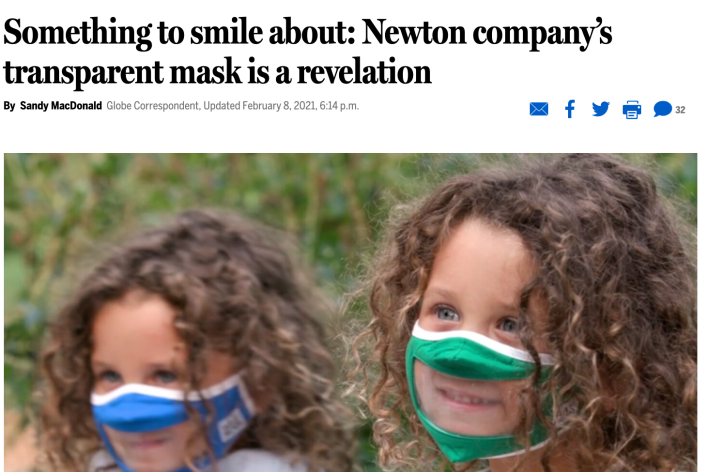 BOSTON GLOBE celebrates local company's innovative reusable clear Smile Mask.
"A mask is mask is… until it's a potential impediment when you're trying to decipher a torrent of words pouring from a toddler's mouth." So said Sandy MacDonald in her feature in the Boston Globe after experiencing the challenge first hand when she reconnected with her 4-year-old twin granddaughters.
The feature profiled Rafi Nova's founders Marissa and Adam Goldstein and celebrated the company's founding mission to help families get and connect with others. Something Sandy experienced firsthand wearing the Smile Mask.