You want to move the needle. Let's start today.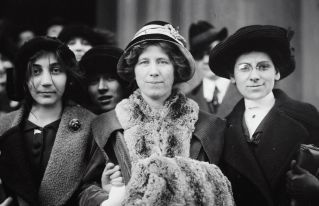 You have this incredible gift or project that people need to know about AND you're frustrated because no one knows about it!
Clients, colleagues and friends refer to you as their secret weapon, which feels bittersweet! You love that they value your contribution but knowing that your talents aren't serving the largest audience possible irks your soul.
Being discovered isn't just essential to growing your business it's fundamental to fully expressing your talents - but where do you even start?
You know the most immediate, and impactful way to get visible is through articles, podcasts, speaking panels and broadcast segments - but those competitive channels feel like they are behind red velvet ropes that you only get access to through a publicist or a personal connection.
The thought of reaching out to the media makes you feel self-conscious, a bit nervous, or boastful and like you're asking for a favor — but can you really afford to stay invisible?
No.
You wouldn't still be reading this if you didn't believe deep down that you were made for bigger things.
Imagine you knew exactly how to get press coverage.
Imagine you had a clear roadmap to getting your story told by the news.
Imagine having a simple system to nail your message every time. You know what media outlets to prioritize so you can get coverage quickly. You have the tools and confidence to pitch magazines, newspapers, podcasts, and broadcast producers!
You're engaging directly with writers, editors, producers, bloggers, and influencers and they respond because you're offering them real value and creates opportunities for coverage.
The media starts turning to you for your expertise.
Reading your name in an article and hearing yourself on a podcast boosts your confidence and renews that spark that inspired you to pursue this passion.
Your name is popping up in all the right places.
Friends email you links to your feature coverage asking, "How did you land this?!"
The only thing growing faster than public recognition is your confidence and the number of invitations to contribute by speaking stages small and large - from webinars to keynotes.
Does this Sound Familiar?
You woke up again at 3:35 am to a feeling nagging you to 'get-out there and make a name for yourself!'
That flicker of self-doubt that flashes when you think about approaching a media outlet doesn't hold a candle to your burning desire to improve lives.
You're the best at what you, but not enough people know about you.
You know that media coverage is the most effective way to become visible, become a recognized expert and attract the attention of the community you want to serve.
Scrolling through your social media feed you feel just a twinge of jealousy reading an article featuring anyone with an expertise similar to yours and think, 'this could be me!'
The good news is… you're not alone & I can help!
I'm a communications strategist who helps entrepreneurs reach their most important customers through press coverage and public speaking - two of the most effective marketing tactics. Most entrepreneurs know that press coverage is the fastest way to establish their expertise but most don't have the know-how, tools, relationships, nor the confidence to secure coverage or pursue public speaking.
I give them entrepreneurs an easy to follow PR and public speaking strategy that positions them as the go-to expert in their field, secures media coverage and public speaking opportunities that reaches their most significant or ideal customer base.
I created "30-in-30 PR Sprint" for people like you who know becoming an expert in their field is fundamental but aren't sure the best way to do it or feel a bit self-conscious pitching themselves as leaders in their field.
As a result of this 4- week program, you'll…
Have a compelling and succinct media bio positioning you as a credentialed authority.
Have an editorial list of more than 30 outlets relevant to your expertise.
Know what works when pitching a guest blog post.
Identify at least 20 stories you can pitch to media.
Identify the right KOL's to contact with their emails, handles on Twitter (it's BIG for journalists) and Clubhouse.
Nail your brand's key messages.
Have access to a vault of custom resources essential to developing relationships with media and discover the first places journalists look for your expertise.
Receive on-going emails from me with media opportunities throughout the year.
What this program includes…
4 Weekly meetings with a group followed by a Q & A.
Accountability partners to support your PR goals.
FB group focused on collective PR goals and sharing best practices.
30-in-30 PR Workbook outlining all activity and listing all resources.
2021 Editorial calendars (US outlets) and how to leverage for global coverage.
Reject Redirect - how to turn a 'No thanks," into a "Yes, you're being featured!"
My follow-up secret sauce that makes you unforgettable!
If you are ready to get visible, sign up for the 30-in-30 PR Sprint.
Step 1. Sign up under "How I Can Help You."
Step 2. Upon receipt of payment you'll receive a welcome email and ESSENTIAL the "Your Message Matters!" questionnaire that helps understand your PR goals.
Step 3. As soon as you've submitted "Your Message Matters!" questionnaire is submitted, you'll be sent information about the first class.
Step 4. Post sprint 1-1 check-in to assess progress, celebrate wins and answer PR questions that you have.
Have questions? Email me - marybeth@brandelevationco.com