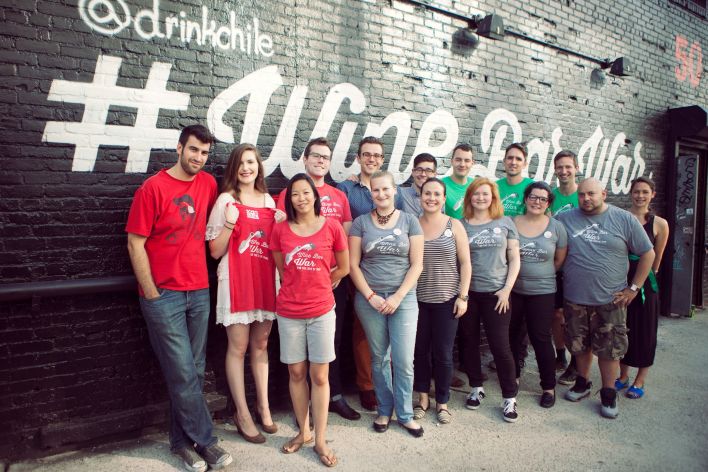 Wine Bar War puts Chilean wines top of mind at leading restaurants in NYC & Miami.
Chilean wine was noticeably absent from leading restaurants around the country.
To change that, we created the Wine Bar War challenging 20 of New York's and Miami's top sommeliers to build a wine bar in a day showcasing the diversity of Chile's wine. The prize for winning the competition was a first-class trip to Chile courtesy of LATAM Airlines.
We partnered with the Court of Sommeliers to select the sommeliers and provide compelling educational content in advance of the final build-out day. Competing sommeliers had to take a master class on Chilean that ended with a round-robin selection of wine for their last event, ensuring each bar had nine unique selections.
The final event was a sold-out consumer event attended by over 1,000 guests who visited each of the bars and voted for their favorite. Press coverage resulted from Wall Street Journal, Wine Enthusiast, Chilled Magazine, and many other outlets.
The event so inspired the sponsor LATAM that they awarded ALL competing sommeliers trips to Chile. The Court of Master Sommeliers raved it was the best consumer and trade event they had ever attended. The event has been replicated annually in Europe and inspired BRAVO to consider transforming it into a TV show.