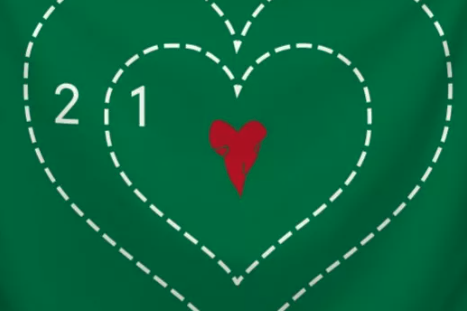 What are you really selling during Coronavirus?
In under two weeks, Coronavirus quarantine did what no one in the US booze industry could do: Drive the majority of wine, spirits and beer transactions online and skyrocket sales to heights normally seen only during the holidays.
You've probably spent the past 14-days racing to adjusting to this new demand and are now doubling down engaging customers on Twitter, Facebook and Instagram to respond to this new demand. But, are you communicating that you actually care about your customers?
In a rush to engage (aka sell) I've seen brands forget the most basic marketing fundamental: marketing is people - real people with fears and hopes navigating this scary new world alongside you. Talk to them like you give a damn.
To help brands act like humans I'm sharing 5 communication tips:
First, connect authentically. Whether your brand style is humor or sincerity, address the elephant in the room. "Drinking alone? Drink with us!" is friendlier than "Stuck at home? Buy our brand!" Being sensitive to consumers now will reward brands in the short and long term. Think about it this way, if I introduced myself to you at a cocktail party with a handshake followed by an order form, would you buy from me? Probably not unless I was selling Girl Scout cookies - speaking of which, they are now available online!

Tell folks what you're doing. Invite your community behind the scenes. Harvesting with masks? Show them. Bottling hand sanitizer at your facility? Show them. Staff member sewing PPE? Post a photo. Reducing C-suite salaries to save the team? Share that. Donating needed funds to a restaurant group or medical professionals? Share that. Overcoming obstacles makes for great storytelling and can inspire others.

What's your offer? Start with your core clients and what they want from you. A few possibilities for a winery include -
Collectors might like a…
A tasting of a current and back vintage with the winemaker.

A virtual tasting with a top sommelier of a current release.

A friendly competition! Challenge self-professed 'Wine Geeks' to write a better tasting note than your winemaker. Post the submissions and ask fans to vote for their favorite.
Wine & Food Lovers might enjoy…
A virtual cooking lesson with the winery chef.

5 'No-fail 7-ingredients or fewer recipes' paired with wine.

Treasure hunt: Raid-the-pantry recipes.

Pro-cooking tips from a chef.
ANYBODY at home might appreciate…
An inspired playlist of new musical talent paired with wine.

Top-10 must-watch movies from classics to indies inspired by wine.

An ultimate wine lovers reading list.

Introduce an emerging musician to host a living room concert for your fans.
4. Ask questions! Ask your community what they would like to learn from your brand. Do they want to connect with your winemaker, chat with a wine critic, learn from your chef, or taste with a top sommelier? Ask and listen to their answers.
5. Inspiration is welcome. Wineries know a lot about cultivating patience. Share your team's tips on fostering fortitude.
What you do now communicates your values more than anything else you'll do this year.
Please spread hope, humor, love & solidarity.
Brands, big and small, that help now - whether supporting the hospitality industry or medical professionals through a donation or a percentage of sale proceeds - will reap benefits. Immediately, it gives consumers, trade partners, and news outlets a reason to talk about and believe in your brand. In the long term, when business returns to normal, it answers two important questions, "Why should I sell your brand?" and "Why should I buy your brand?"
Thanks for listening.
If you come across interesting reads this week, please send it my way! I love learning new things through this community.
Amor fati,
Marybeth