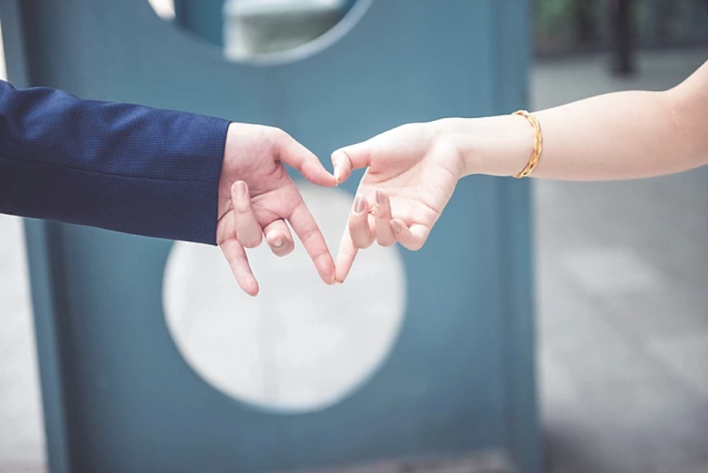 (Brand) Power Couples
Can we talk about chemistry? We know how important it is in personal relationships- but no one ever examines it in marketing. Which is odd, since an effective brand partnership is like a power marriage; rapidly expanding a brand's reach (hello Hulu & Spotify).
Just ask the yenta of brand partnerships.
Okay, while I'm not Jewish (I'm Catholic-ish) brand matchmaking is one of my gifts. One of my favorites was a 'speed-dating and wine tasting' series I created with Match, Fogo de Chao and Wines of Chile which innovated the traditional singles mixer by replacing tables with wine tastings stations. Easy-peasy! Win-win-win!
This program succeeded (and is being expanded this year!) because the brands share a similar goal of expanding their customer base while offering and complementary assets:
Match- singles seeking new experiences and relationships

Fogo de Chao- beautiful venues, food, and outstanding hospitality

Wines of Chile- fantastic wines and fun education
Successful partnerships like this one reward on many levels; audience growth, press coverage, expanded product offerings and more. I've seen it repeatedly in partnerships I've created over the years with the SAG Awards, LATAM Airlines, Kate Spade, Whole Foods, HEB, OMNI Hotels & Resorts, Legal Seafoods, Riverkeeper, Riedel, and Vineyard Vines, just to name a few!
Are brand partnerships part of your marketing this year?
Follow my 2-part alignment strategy below to perfect your brand power marriage!
#1 — 3 things MUST ALIGN when seeking a perfect brand-mate.
1. Values: Do the brands' values align? Do the mission statements share fundament beliefs? Are the customers being put first?
2. Goals: Do the brands share similar or complementary goals - both in their mission and in this partnership? Do they agree on how the partnership we deliver the goals?
3. Audience: Do the brands have audiences which are parallel or different but seeking a similar experience for different reasons?
Where do you find legit intel on the above? It's all over Facebook, Instagram, Twitter, LinkedIn…
Assess their values, goals, audience and their engagement - Are they actively engaged with their audience or dormant? Whatever the answer, it's likely to be the same way they treat you. Is their audience happy with them? Grade their satisfaction based on the comments on social media. Do they put their customer first? Would I want to be a customer of this brand?
#2 — 5 Key questions to answer when brokering a Power Partnership
1. Does it create new value to the customer? Does the offer create a new value to customers? A cross promotion offers limited value, but create new value to an existing customer base builds loyalty and inspires new customers. Ask yourself if the activity solves a problem for the customer. In the case of 'Speeding Dating and Wine Tasting', the series enhanced an existing Match offer its members by adding wine education to a social mixer, for Fogo de Chao and Wines of Chile it introduced new customers to their offers.
2. Does the context deliver the right positioning and results? Does the event set the stage and tell the right message for your brand? A vibrant high-quality Brazilian steakhouse was the perfect South American setting to introduce the most respected dating site's members to some of South America's best wine: Chilean wine. An Italian restaurant would have muddied the story-line.
3. Are the expectations aligned? Set clear expectations and timeframe each partners deliverables.
4. Are internal and external brand communications clear? Like a marriage, a brand partnership requires clear and consistent internal communications to keep each party advancing and accountable. Likewise, the messaging the consumer is receiving about the partnerships have to align.
5. How can you promote your partner? Genuinely invest in your brand partner's success beyond the promotional partnership: it will reflect on your brand. Be a dream 'brand brand consort' by going above and beyond to promote your partner: Add a testimonial to their website, make additional introductions to support the growth of their business, issue a separate newsletter issue extolling their virtues (genuine, of course) to your base.
Download this strategy in a checklist form and share it with your team as a best practices guide. Most importantly, use it to outline your next brand partnership and share your success with me (I welcome a dialogue more than a monologue, any day!).
Next week I'll deliver tips for increasing the returns on existing brand partnerships without increasing the budget.
See you soon, I hope!
xx Marybeth